Sterilizing Compact Bag for Mobile Phone, Glasses, Beauty Tools with 24 UVC LEDs
$229.90
Ultraviolet C or UVC has a wavelength that ranges from 100–280 nm, known as the short-wave, germicidal radiation, which is harmless to the human body as it is completely absorbed by the ozone layer and atmosphere.
It is characterized by completely and effectively destroying the DNA and RNA of all known germs, bacteria, fungi and viruses.
In this world full of germs and viruses are everywhere, it is very important to sterilize your essentials to prevent germs from spreading to your family. This Multi-purpose sterilizer is a great alternative to chemical cleaners. You simply have to put your stuff inside the box easily and effortlessly without consuming too much of your time. All it takes is 3 minutes!

UV Pod creates innovative devices based on UV-C LED technology that makes sterilizing easy, secure, and affordable. We work with thinkers, designers, industrial designers, and innovators around the world to bring great ideas and amazing products to life.
">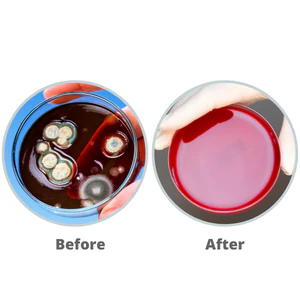 Why UV-C Technology?
UVC has been widely used in cupboard sanitizer and sterilizing devices in hospital for 60 years. UVC LED light eliminates almost all the germs and bacteria by destroying DNA & RNA physically.
Germs are a fact of life. Some bacteria are beneficial to us. But for dangerous, illness-causing, and potentially life-threatening bacteria and viruses—there's UV POD. It's the most powerful, portable solution for sterilizing tools and accessories.
Get rid of bacteria and viruses
Designed for convenience, portability and versatility, these UV sterilization boxes are safe to use with everything from traditional manicure and pedicure needs, to smartphones, hearing devices, and portable mobile electronics; all so you can keep a cleaner, more sterile environment and reduce the spread of germs to keep your family and friends healthier.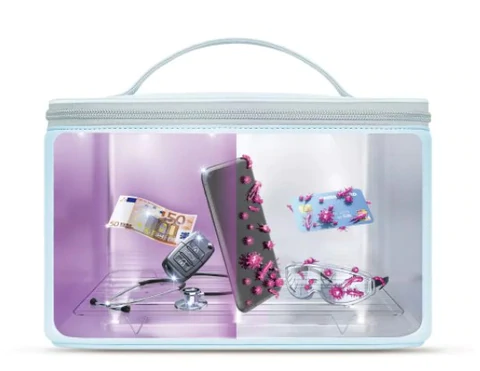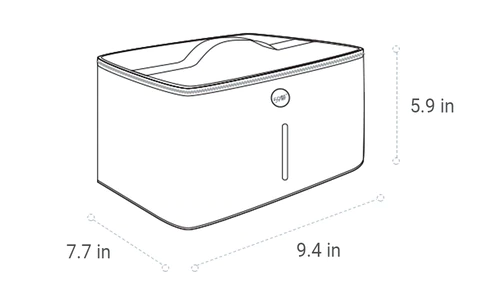 Specification & Features
One-button simple operation
3-minute sterilization period
FDA & SGS Tested
Power: 15.6W
Input: 24V=0.65A
Net Weight: 620g
Dimension: 9.5 x 7.7 x 5.9 inch
UVC LED Beads: 24 Pcs
Not Rechargeable